Wedding Photography Reviews
Engagement Photography Reviews
Portrait Photography Reviews
Fantastic Delivery And Process
This is the 2nd time doing business with Viv and the very fact that I came back speaks for itself, we had a fantastic family photo shoot and absolutely love the photos.
Baby Photo Shoot
My sister booked a baby photo shoot online for our two week old baby. The shoot was lovely, the room was nice and warm, the music was relaxing and Viv was lovely to talk to and was great with the baby, taking the time to make sure to capture her at her best. The photos came through very quickly and were edited beautifully. We were very happy with the whole process from start to finish and will definitely be back again.
Excellent, very professional
Excellent, very professional. Holst made the whole session easy. And he also guides you on poses if you're not good at it as me lol. Overall, I am happy I chose him to be my photographer and I can't wait to go back again
Excellent Service From Start To Finish
I had a vision of what i wanted to get out of the sessions with Viv, from the moment i met him he was very professional and made me feel comfortable through out the whole shoot, even suggesting different poses to add on to the ones i had in mind.
The session lasted an hour and I was extremely happy with the way it went, he sent me the proofs when he said he would and a few days after i placed the order he delivered such amazing work.
A few days later I received the print copies in the mail, I have to say I got more than i expected and will be using his services going forward.
Thank you Viv
Response from Holst Photography
Thanks so much for your kind words Angela. It was a pleasure working with you on your portraits. All the best
Excellent quality modelling photos
Lovely to deal with with excellent quality modelling photos
Hire him now!
Viv is incredibly skilled and professional. He did my graduation shoot and was an absolute joy to work with! very quick in producing the final results with amazing quality. highly recommended
Response from Holst Photography
Aw, you're the sweetest. Tnx a mill Christine. You were an absolute delight to work with
Professionally Done
I had some headshot photos taken by Viv for my LinkedIn profile. He was so professional throughout and nice so I felt very comfortable near the camera where I usually do not! The quality of the photos and the editing were excellent. I recommend.
Response from Holst Photography
Thanks a mill Jamie, absolute gent. You're very welcome.
In a league of his own!
We recently had our much-longed-for family photoshoot with Viv last week. We actually had another photographer booked until I saw my friend's photos with her newborn! I'm so glad we booked Viv, we are delighted with the results! Our little girl is 11 months old (btw, we regret not having a newborn photo shoot so for anyone due to a baby, I recommend you book it!) and Viv came out to the house. He was with us for 2 full hours and worked very hard at that time! He brings all his own equipment for all possibilities and he is super professional. He guided us in terms of what looked right but was also very open to trying the poses we wanted and wasn't afraid of trying something different. We had a lot of fun and our dog featured in some photos along with the baby which could have been tricky but Viv was so relaxed about it that it just worked! What sets Holst Photography apart from the rest is his incredible use of light. It makes for the most beautiful, atmospheric photos. We highly recommend Viv!

Amazing experience
My husband and I hired Viv to capture some moments in Ireland while on our honeymoon.
Since we're from the States communication was important. Viv was able to respond every time I had a concern or question.
He was accommodating and professional. We met at our hotel and Viv was kind enough to transport us to the location of our photoshoot.
Not only did he make us feel comfortable, but we really enjoyed his company.
I'd say he's the kind of guy you can just go enjoy a proper pint with! We're so grateful for the experience and the beautiful photos Viv took. We'll cherish the incredible memories forever.
Long review short, I recommend Viv for any of your photography needs.

Response from Holst Photography
Thanks, Sheena, you're very kind. And yes I do enjoy a few pints, so next time you guys are in Dublin give me a shout :)
Great service
Hi Viv,
Thanks for the lovely photographs and we are very pleased with the canvases.
Captured the moment perfectly
I booked Holst photography for my daughter's christening party in August 2019.
Absolutely loved the experience. Viv asked was there anything else I wanted to capture that he hadn't already & this meant a lot because I wanted to get a special photo of my christening dress with my daughters so I was delighted, it felt like he wasn't just there to make money, he was so personal & spent time with me and my guests making sure we captured everything!
He knew exactly the perfect places to get amazing shots and would move if the light outside shifted.
He also noticed my father had a very special bond with the baby as she only let him hold her without crying so he asked my father to get a photo with the baby alone & honestly I love the photos!
He took photos of us in natural settings too, I didn't even realize some photos of me were being taken but they turned out amazing because he captured us at the moment.
He took plenty of photos to choose from! Highly recommend! I love my photos to cherish forever!
Brilliant maternity and newborn photos
Viv did an amazing job with our maternity and newborn baby photos. He understood our needs perfectly and went beyond with his ideas resulting in brilliant photos. It's really easy to work with him, always responds promptly, he's super friendly, patient, and professional. I would definitely recommend him any time, and I hope to work with him again soon.

Response from Holst Photography
Thanks a mill for your kind words Karoly & Regina.
Treasured family portrait
We had a lovely photoshoot at Viv's studio. He created a relaxed atmosphere and knew how to make the kids cooperate – which wasn't an easy task once our youngest got over his initial shyness :-) The resultant portraits are great and we are very grateful to Viv for his kind approach, his friendliness, and efficiency.
Newborn session: 5 Star all the way
We couldn't recommend Viv enough for capturing those special occasions. His calming influence was ideal for all three of us. Being camera shy myself, he was able to capture us very naturally and was a joy to be around and work with. When he took our newborn baby Áine's first photos, he was amazing with her, so gentle, calm, and caring. He was very efficient throughout. His follow-up with the proofs was also very efficient and easy to navigate. Would recommend him for any special occasion and can't thank him enough for both our shoots.

Love our Maternity & Newborn Photos
We chose Viv for our maternity & newborn family photoshoot and we absolutely loved his work. His approach of just blending in with our family and capturing very special moments was exactly what we were looking for. We now have beautiful shots of our family which we will treasure forever!
Viv is easy to work with, he is very friendly, so our 6-year old daughter was immediately comfortable around him. She was even allowed to take some of the pictures????
We couldn't recommend Viv more

Response from Holst Photography
Thank you so much Andrea for your kind words. It was a delight to have you in the studio, I am very fortunate to be able to photograph families like yourselves for a living, I am truly blessed.
Lovely Maternity photos
I would highly recommend Viv to anyone looking for a photographer. We absolutely loved the pictures he took, he has an amazing eye and got some really stunning pictures, so much so it was very hard to select which ones we wanted!. It was so nice to have Viv take our maternity photos as he has a lovely way about him and managed to make us feel at ease. Viv exceeded our expectations and we are so happy we got him! Thanks again.

Wow, wow, wow!
When the pho­tos of Cian arrived I could have cried with hap­pi­ness. They are just amaz­ing. Thank you for the whole expe­ri­ence. From the moment you entered the house, it was like hav­ing a good friend called over. You are so warm, relaxed, friendly, cre­ative, imag­i­na­tive and your eye for detail is amaz­ing. It is clear your expe­ri­ence with pho­tograph­ing young babies and relax­ing their fraz­zled new mums!! The pho­toshoot was a really fun, relaxed after­noon and to top that you have given me pho­tos I will trea­sure for­ever. We will with­out doubt see­ing you soon.

Thank You
Hi Viv, I just wanted to say a very warm thank you, for giving me and my family something we can cherish for many years to come.
Every time I walk into my living room and look up I see the lovely photos you did of my family and it makes me so proud to have something so beautiful.
Thank you so much we will cherish them for many years to come.

Very striking captures
These are fantastic. Very striking captures and some really interesting themes conjured in the composites. The back to back gives the impression of a duel = expectancy and tension. I love the one where we are sitting. The creases give a great contrast between light and shadow. lovely!
Well done.

Beautiful photos
Firstly, thank you for taking such beautiful photos of Cormac and Niamh.
I can't even get them to look at the camera for me, so you are obviously
very good at what you do.
Permit me that I tell you that they are really beautiful, are gorgeous.
Thank you very much.
Delighted
Just to say we collected our photos this morning,
I'm delighted with them all.
Thanks a million
– Mother of child portrait
Treasure forever
We took our son Daniel for a photoshoot with Viv when he was 3 months old. From the second we entered his studio Viv made us, and more importantly, our son, feel at home. The relaxed, yet professional atmosphere meant we got some excellent pictures which are now covering our walls at home. The prints are of excellent quality and we were delighted with the results. The pictures are ones we will treasure forever and we won't hesitate to use Viv again in the future. "
Great Results, Good Value, Creative
When we first saw the photos of our daughter, they took our breath away. When we had our son we couldn't wait to get photos of them together. They were amazing and anyone who has seen them has been blown away. Viv has a great talent and I would highly recommend him. (hired more than once)
Great baby photos
Viv was the best friend of my baby boy Joo-Ann during the whole session. All my family loves Joo-Ann's beautiful smiles in every photo.
Thank you, Viv! We look forward to working with you again soon!
Perfect Shoot!
Viv is a consummate professional; punctual, friendly, flexible, and super open to any ideas or themes you may want to work with on your day. He's particularly talented at coaxing good photographs out of more reluctant subjects – a rare skill!
I would recommend him without hesitation. My family & I had a fantastic morning and afternoon working with him to get a huge variety of portraits & group shots, and couldn't be happier with the results.
Commercial Photography Reviews
Professionally Done
I had some headshot photos taken by Viv for my LinkedIn profile. He was so professional throughout and nice so I felt very comfortable near the camera where I usually do not! The quality of the photos and the editing were excellent. I recommend.
Response from Holst Photography
Thanks a mill Jamie, absolute gent. You're very welcome.
Professional and friendly, a fantastic photographer
I had the pleasure of Viv taking corporate headshots of me for my company's website. Such a wonderful experience, Viv put me right at ease during the shoot and followed up within 24 hours with beautiful pictures. I will definitely be using Viv again would highly recommend his services.
Professionalism, Quality, Responsiveness, Value
Viv did a shoot for a course that I'm running. Excellent quality images and really nice to work with. He captured the essence of the class really nicely and had great suggestions for maximizing the time that we had. Would highly recommend it.
Headshots & Interior shots for Company
It was a pleasure to work with Viv for our company Headshots. His work is excellent and very professional. Would recommend it highly.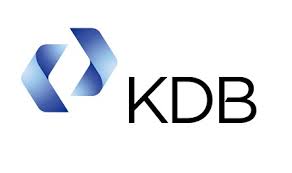 Response from Holst Photography
Thank you Fiona, happy to help. V
Brilliant Jewellery Photography
I consider myself so lucky to have found Viv and Holst Photography. From the moment I met Viv he has been professional and nothing less than a Gentleman. He listened exactly to my needs and the style of photography I wanted for my Jewellery Website. We have now worked together several times and I have been delighted with the results every time. So thank you so much Viv for all your help and I would recommend without reservation to anyone who is looking for professional high-end photos.
Response from Holst Photography
Thanks a mill for your kind words, I'm the lucky one. Your items were a joy to photograph.
Visually perfect photo's
Many of our products are produced using clear materials, so they are very difficult to display photographically. Viv came up with some innovative ideas and produced an excellent set of photographs. We will certainly use Viv again and have no hesitation in recommending him to any potential customer.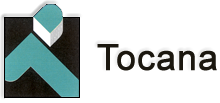 Response from Holst Photography
Thanks Fearghal, yes the clear items were tricky, but always nice to face a challenge head on. V
True professional
We have worked with Viv @ Holst Photography for over 5 years on a wide range of projects including product and people shots. He is a true professional, knows his stuff, works great with our clients often on-site and I would recommend his services highly. We look forward to our continued work with Holst Photography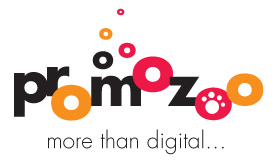 Response from Holst Photography
Thanks Brian, always a pleasure to work with yourselves also. Looking forward to the next project. V
Very successful shoot
I had the pleasure of working with Viv on a commercial shoot. We were working on a tight schedule and the material was highly technical. I was very impressed with Viv: easy to deal with, the quality of his work is second to none, and he could not have been more accommodating. His attitude throughout the project, from my initial contact to receiving the photos, was helpful and professional. Highly recommended.

Response from Holst Photography
Thanks Kevin, It was great to be part of this project, loads of fun and good team work. V
Outstanding
Great service. A friendly relaxed photographer who really puts you at ease. Reasonable prices!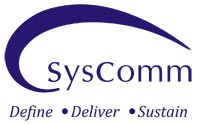 Response from Holst Photography
Thank you, glad to be of service. V
A high-quality, experienced Photographer
As a branding agency, we need to set the highest standards for our clients, and having one of the best photographers in Ireland involved has clearly enhanced our reputation. We are delighted to recommend Viv – his eye for detail and ability to add value during photo shoots are second to none. I'd have no hesitation in asking Viv to be involved in any photoshoots that require experienced input. Great to work with too…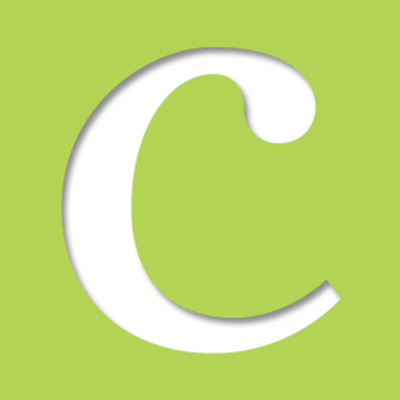 Response from Holst Photography
Thanks Owen, always glad to help. kindly Viv
Brilliant!
It was a true pleasure working with Viv. Throughout the whole experience, he was extremely responsive to any questions we had and executed the shots we needed perfectly. His personality, energy, vision, etc. really make you feel at ease. Highly recommend him!

Response from Holst Photography
Thanks Guys, that's very kind!!
It was great to be part of such an exciting project.
Outstanding
Viv is both an excellent communicator and photographer. His brief for our catalog was both complex in its execution and under severe time constraints, but his commitment and dedication to the project ensured he delivered our product to an excellent standard and within the timeframe we needed it. I have absolutely no hesitation in recommending Viv for any visual commercial project you may need him for.
Response from Holst Photography
Thanks Orla. Happy to help with the Photography and design elements on Bedra's Jewellery catalogue reshoot.