Fitzpatrick Castle Weddings
Step into a realm of timeless elegance and romance as I embark on a photographic journey through enchanting weddings at Fitzpatrick Castle. Nestled in history, this quaint 18th-century family-owned castle is a captivating setting to celebrate two souls' union. With its rich heritage dating back to the 1700s, the castle exudes an aura of grandeur. It is adorned with ornate chandeliers, exquisite wood furnishings, intricate tapestries, and comforting fires that dance on the hearths. This casts a warm and inviting glow.
As a photographer, I am privileged to capture love within Fitzpatrick Castle's opulent walls. The castle's regal interiors serve as a magnificent backdrop for your wedding photos, each frame weaving together the story of your special day. From the majestic staircases adorned with delicate floral arrangements to the sumptuous reception halls, every detail adds a touch of sophistication. This elevates your celebration's visual narrative.
Step into the private garden at Fitzpatrick Castle. You'll discover a hidden gem that offers a peaceful and intimate space for outdoor photography. Although modest in size, the garden presents delightful opportunities to capture cherished moments amidst nature's embrace. Vibrant greenery, blossoming flowers, and secluded corners create enchanting scenes. This allows your love to bloom in harmony with the surroundings.
For couples dreaming of an outdoor ceremony, the front of the castle unfolds a picturesque scene that is magical. Against the backdrop of the stately castle, lush greenery provides a natural canvas for your vows. The towering structure symbolizes your love's strength and endurance. Here, amidst the majestic beauty, your commitment is embraced by history's whispers, creating an unforgettable setting for promises.
Beyond the castle's gates, Fitzpatrick Castle offers an array of amenities that pamper both you and your guests. A refreshing dip in the heated pool provides a moment of relaxation, allowing you to unwind and indulge in blissful moments of serenity. For those seeking adventure or leisurely walks, a visit to nearby Dalkey village reveals its charming allure. A stroll along Killiney Beach gifts breathtaking vistas of the glistening sea, captivating the senses and fostering unforgettable memories.
Together, let us embark on a photographic journey that celebrates love's union within the walls of Fitzpatrick Castle. With its timeless charm, rich heritage, and idyllic surroundings, this extraordinary venue beckons you to create lifelong memories. I am honoured to capture the elegance, passion, and joy that fill the air during your wedding celebration. I preserve these treasured moments in photographs that will forever carry your love story.
Official Website: www.fitzpatrickcastle.com
Gallery of Fitzpatrick Castle Weddings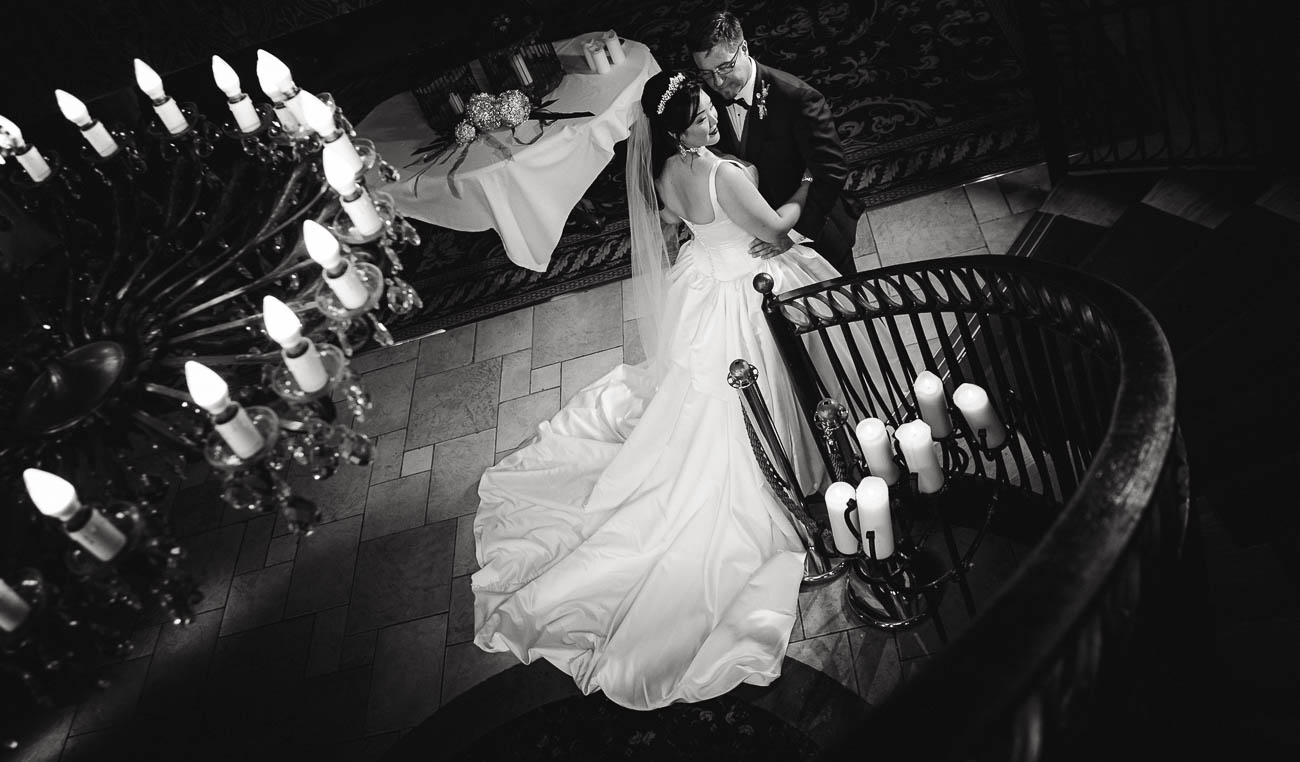 Fitzpatrick Castle Weddings Stories