Barberstown Castle Weddings
Barberstown Castle, a historic venue for over 700 years, is a truly unique and elegant setting for weddings. Nestled in the serene Kildare countryside, the castle enjoys a convenient location just a 30-minute drive from Dublin City Centre. It caters to couples with a range of preferences, whether they desire a contemporary, traditional, or bespoke wedding celebration. Barberstown Castle's dedicated wedding team is committed to helping couples organize and execute their dream day. This is done by ensuring every detail is taken care of. With its professional and personal service, exquisite cuisine, and a one-of-a-kind atmosphere, Barberstown Castle promises an unforgettable wedding experience.
As a wedding photographer, I have captured countless weddings at Barberstown Castle. It has always held a special place in my heart. One of the reasons I adore this venue is its proximity to my studio and home, making it convenient for me and my clients. Beyond that, Barberstown Castle truly knows how to make their clients feel like royalty, pulling out all the stops to create a grand and memorable wedding day. The food served at the castle is simply fantastic, and their craft beer selection is the perfect complement to the festivities. As a photographer, having a majestic castle as the backdrop for group and family photos is a dream come true. The castle's grandeur and history add unparalleled charm to these cherished moments.
When it comes to a couple's photoshoot, Barberstown Castle offers an abundance of stunning photoshoot locations. The castle's picturesque grounds provide a myriad of settings, each with its own unique ambience. Whether it's capturing romantic moments in the lush gardens, against medieval architecture, or within the light-filled conservatory, every shot exudes timeless romance and elegance. The castle's versatility as a photography location ensures couples have a plethora of options to create their dream wedding album.
Barberstown Castle is also an ideal venue for civil ceremonies, offering a relaxed and welcoming atmosphere. The castle provides a perfect setting for ceremonies and blessings, with several breathtaking locations available onsite. The light-filled conservatory, with the 13th-century castle as its backdrop, stands out as the most romantic option. Couples can exchange their vows beside a crackling log fire, creating an intimate and cosy ambience, or they can choose to say their "I do's" outside in the private, landscaped garden, surrounded by the natural beauty of the castle's surroundings.
In conclusion, Barberstown Castle stands as a timeless and enchanting wedding venue, steeped in history and nestled in the tranquil Kildare countryside. With its exceptional service, delectable cuisine, and unique atmosphere, it promises couples an unforgettable wedding experience. As a photographer, I have been captivated by the beauty and charm of Barberstown Castle. This makes it one of my favourite venues to document couples' love and joy on their special day.
Official website: www.barberstowncastle.ie
Gallery of Barberstown Castle Weddings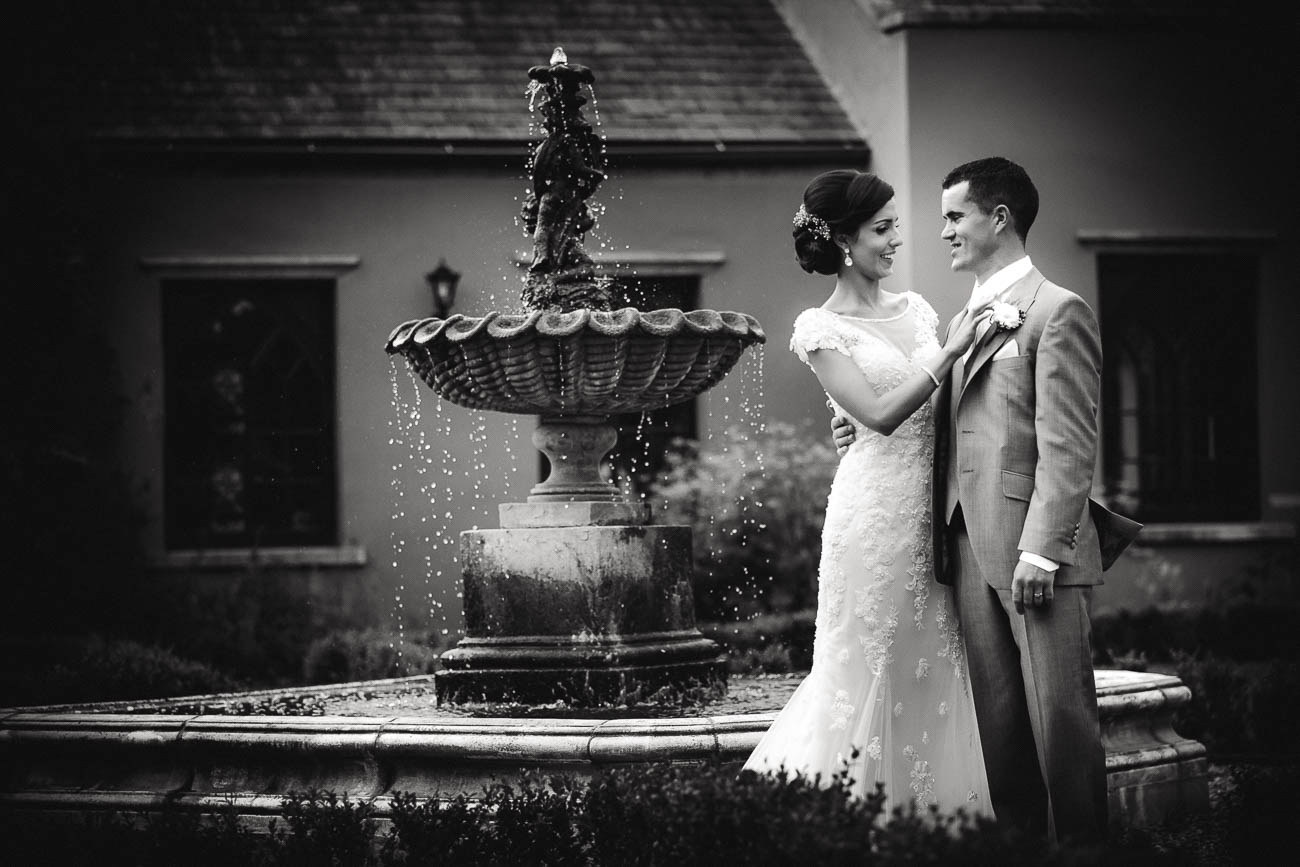 Barberstown Castle Weddings Stories