Wedding Albums: Handcrafted Perfection for Cherished Memories
When it comes to preserving your precious wedding memories, nothing compares to our exquisite handcrafted wedding albums. Each album is meticulously created using the finest quality materials, ensuring longevity and preserving your cherished moments for generations to come. Our customizable albums are designed to perfectly suit your unique needs and can be added to your Wedding Photography package at the time of booking.
Tailor-Made Elegance: Personalize Your Album
We understand that every couple is one-of-a-kind, and your wedding album should reflect your individuality. Our designs are modern, stylish, and meticulously crafted with your desires in mind. We pay special attention to showcasing your selected images in a way that tells your unique love story. This is done by capturing the emotions and memories that make your wedding day truly special.
Explore our Wedding Album Range
Evolution Album: Stylish and durable
Featuring a high gloss front cover with an aluminum front application, the Evolution Album exudes simplicity, elegance, and originality. Customize it with your initials and choose from five different styles. The album's durability is enhanced by the cover materials used, ensuring your memories are preserved for a lifetime.
Nature Album: Rustic Charm and Handcrafted Beauty
Designed for lovers of rustic aesthetics and craftsmanship, our Nature Album strikes a harmonious balance between authenticity and simplicity. The thin wood structure on the front cover exudes elegance. The back cover incorporates different materials in varying shades, adding sophistication to your cherished memories.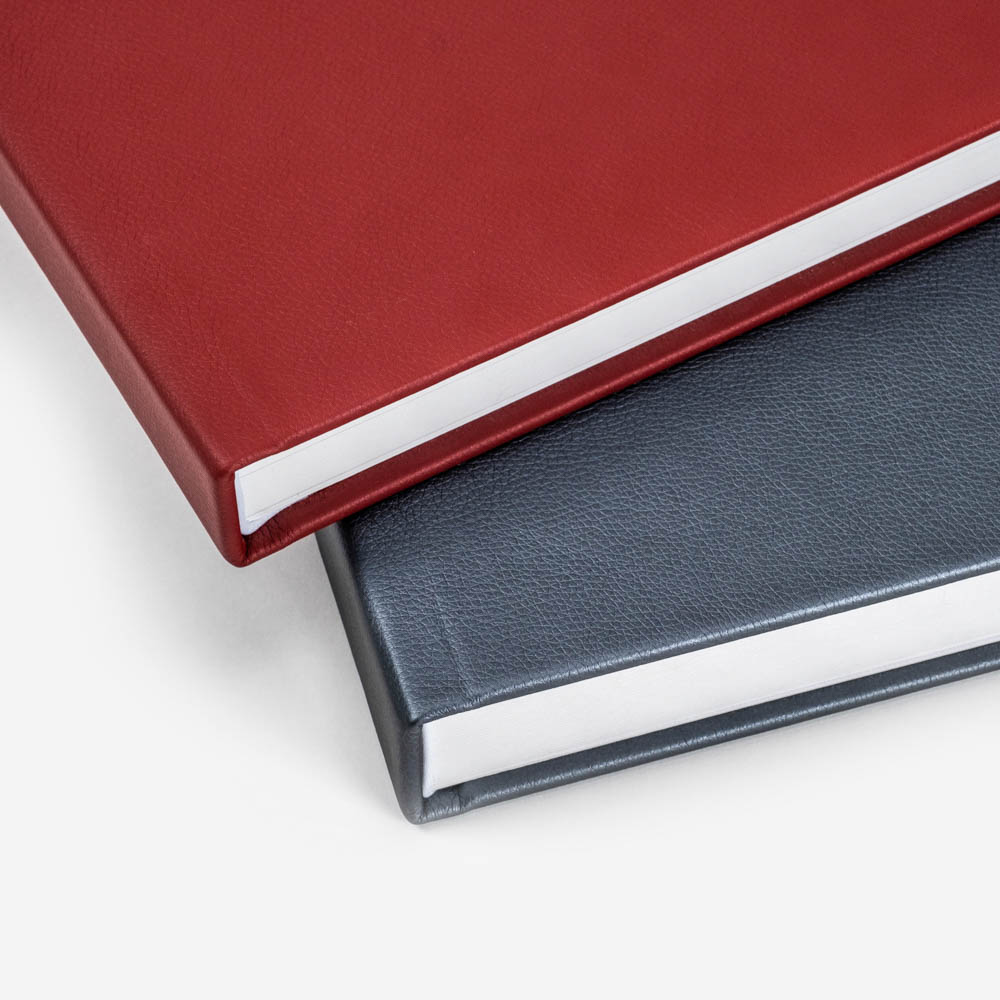 Parent Albums: Thoughtful Gifts for Your Loved Ones
Our Parent Albums boast the same high-quality finish, stunning photos, and captivating designs as the main wedding album. These smaller duplicate copies make for a heartfelt gift for the parents of the bride and groom. This allows them to share in your special day. You will be able to order Parent Albums at the same time as your main album, and they will be delivered together. They also make dazzling gifts for Christmas, birthdays, and anniversaries.
How to Order Your Dream Wedding Album
Ordering your personalized wedding album is seamless. Once your wedding gallery is available online, you will receive an email guiding you on how to select images for your album from the gallery. Our user-friendly step-by-step album builder calculates the price as you choose cover material, size, color, and the number of photos to include. Once you have finalized your selections, add the album to your cart for checkout and payment.
Preserve Your Wedding Memories Uniquely
Our handcrafted wedding albums are a testament to our commitment to excellence and passion for preserving your most cherished memories. With our wide range of album collections, each thoughtfully designed to meet diverse preferences, you can find the perfect match for your unique love story. Invest in an album that will stand the test of time and encapsulate the essence of your wedding day for years to come. Order your personalized wedding album today.