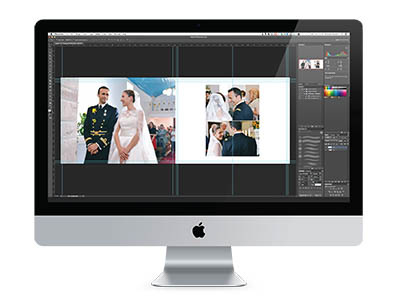 Services for Photographers
Only want the design of an album done?
Have your own album supplier where you'll get your album printed?
Are you a photographer that is looking to free up time leaving the design in the hands of someone more design minded?
We have a solution and an answer to all these questions.
Let us handle your design and return the album fully designed to you.
We even have an online album previewer that lets you or your clients view the design and make alterations before it goes to print.