Castle Weddings Ireland
When it comes to wedding photography, there is no shortage of breathtaking locations in Ireland. However, none are as enchanting as its magnificent castles. Known for its rich history and stunning architectural beauty, Ireland's castles attract couples from around the world. These couples dream of celebrating their special day amidst a regal backdrop.
Castle weddings have long been a favourite choice for couples seeking a memorable and romantic setting. The combination of awe-inspiring scenery and centuries-old architecture imbues these weddings with grandeur and timelessness. As a wedding photographer, I have captured the magic and beauty of numerous castle weddings throughout Ireland, each unique and unforgettable.
Among the remarkable castle locations I have photographed, a few stand out as personal favourites:
Clontarf Castle: Nestled in Dublin, Clontarf Castle exudes elegance and charm. Its majestic turrets, lush gardens, and stunning interiors create a captivating atmosphere for weddings. The interplay of natural light and castle ornate details offers endless possibilities for capturing timeless moments.
Finnstown Castle: Located in the picturesque countryside of County Dublin, Finnstown Castle is a hidden gem. Its tranquil surroundings and meticulously landscaped gardens provide a serene backdrop for romantic ceremonies. From intimate gatherings to lavish celebrations, this castle offers an array of enchanting settings for capturing love in its purest form.
Barberstown Castle: Situated in historic County Kildare, Barberstown Castle boasts a rich heritage and breathtaking beauty. Its ivy-covered walls, magnificent banquet halls, and expansive grounds set the stage for a fairy-tale wedding. As a photographer, I find immense joy in documenting the intertwining of love and history in this extraordinary setting.
Dromoland Castle: Standing proudly in County Clare, Dromoland Castle is a true architectural masterpiece. Its stately facade, manicured gardens, and panoramic views of the Irish countryside create an atmosphere of unparalleled romance. The interplay of elegance and natural splendour at Dromoland Castle offers a captivating canvas for capturing cherished moments of love and joy.
Cabra Castle: Tucked away in County Cavan's rugged landscape, Cabra Castle is a magnificent fortress steeped in history. Its medieval charm, tranquil lake views, and meticulously preserved interiors transport couples and their guests to a bygone era. As a photographer, I am continually inspired by the castle's timeless beauty and romance.
At each castle wedding, I strive to artfully capture the essence of the couple's love story against the backdrop of these extraordinary settings. From the tender exchange of vows to the joyous celebration with family and friends, every precious moment is immortalized through my lens. With a keen eye for detail and a passion for storytelling, I aim to create a collection of images that will transport couples back to their magical day. This will enable them to relive the emotions and beauty of their castle wedding for years to come.
For couples seeking an unforgettable wedding experience, Ireland's castles offer a captivating blend of history, romance, and natural beauty. As a wedding photographer, I consider it a privilege to witness and document the union of love and tradition in these extraordinary settings. I capture the moments that will forever be cherished in couples' hearts.
Photo Gallery of Castle Weddings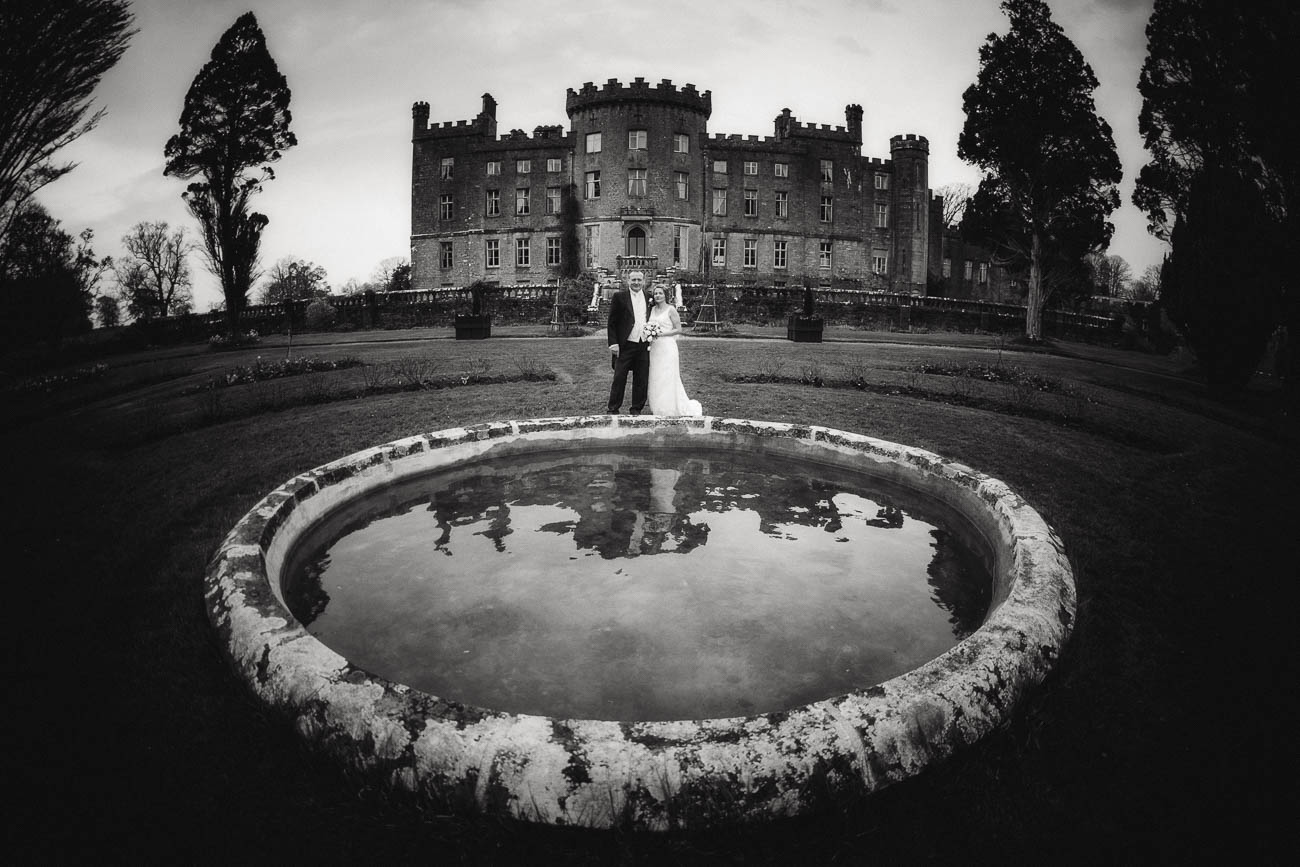 Castle Weddings Ireland Stories