Finnstown Castle Weddings
Embark on a captivating journey as I capture the essence of weddings at Finnstown Castle, a haven of enchantment in Dublin's wedding scene. This exquisite venue, honoured as the winner of the Most Romantic Venue in the Irish Wedding Awards 2019, and celebrated as one of Dublin's most exclusive wedding destinations, sets the stage for unforgettable celebrations, steeped in tradition and exceptional service.
Nestled within 35 acres of picturesque parkland, Finnstown Castle Hotel transports you to a countryside oasis just moments from the bustling city. The meticulously maintained gardens, adorned with vibrant blooms and meandering pathways, offer a serene backdrop for your wedding day. This idyllic blend of natural beauty and urban sophistication creates a seamless fusion that will leave you and your guests in awe.
From the moment you arrive, a team of seasoned professionals dedicated to crafting extraordinary wedding experiences will greet you. With a legacy spanning three decades, Finnstown Castle Hotel has honed its expertise and fine-tuned its services to cater for weddings of all sizes. Their meticulous attention to detail and commitment to excellence ensures that every aspect of your wedding day is flawlessly executed. This allows you to savour each precious moment.
Understanding that your wedding day should reflect your unique style and vision, Finnstown Castle Hotel offers a range of customizable and bespoke packages. Whether you dream of an intimate gathering or a grand celebration, their dedicated team will work closely with you to curate an event that perfectly embodies your love story. From personalized decor to exquisite culinary delights, their expertise in creating unforgettable experiences ensures that your wedding day is a true reflection of your dreams.
As a photographer, I capture the magic within the walls of Finnstown Castle. From the anticipation of the bride's entrance to the tender exchange of vows, every moment is infused with romance and elegance. Together, we will weave a visual tapestry that encapsulates the joy, love, and beauty of your wedding day. This will create timeless memories to treasure for generations to come.
Allow yourself to be captivated by Finnstown Castle Hotel's offerings. Take in the timeless charm of this hotel, explore the breathtaking surroundings, and let the dedicated team exceed your expectations while you are here. With its prestigious accolades, meticulous attention to detail, and commitment to creating extraordinary weddings, Finnstown Castle Hotel stands as a testament to the art of turning dreams into reality.
Official Website: www.finnstowncastlehotel.com
Gallery of Finnstown Castle Weddings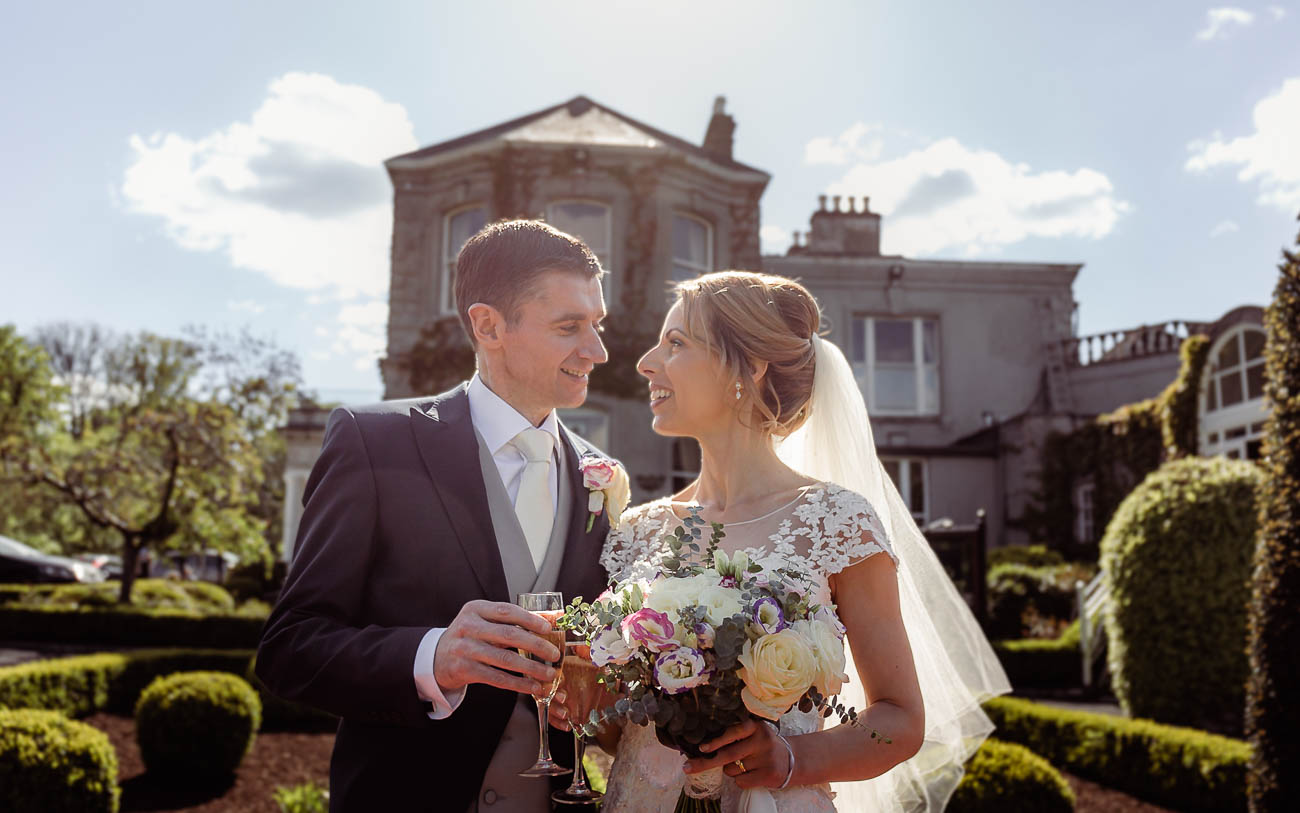 Finnstown Castle Weddings Stories