Carlow Wedding Photography
Preserving the Beauty of Your Carlow Wedding: Carlow Wedding Photography
Your special day is a celebration of love and the beginning of an exciting chapter in your life. At Holst Photography I am dedicated to capturing the timeless beauty and emotions of your Carlow wedding through our exceptional photography services. With our expertise and knowledge of the area, we will help you choose the perfect locations, including venues such as Step House Hotel, Borris House, Mount Wolseley Hotel, and Lord Bagenal Hotel, to create stunning imagery that will forever preserve your wedding memories.
Why Choose Holst Photography?
Personalized Approach: We understand that every couple is unique, and we take the time to get to know you and your vision for your wedding day. We collaborate closely with you to ensure that your photographs reflect your personality and tell your story in the most authentic way possible.

Attention to Detail: From the intricate details of your wedding decor to the candid moments of joy and love, we capture every precious moment, ensuring that no emotion or significant memory goes unnoticed. Our attention to detail ensures that your wedding photographs reflect your special day.

Professionalism and Reliability: We are committed to providing exceptional service from the initial consultation to the final delivery of your photographs. You can trust me to be punctual, responsive, and dedicated to high-quality results.

Timeless and artistic imagery: We strive to create photographs that are beautiful and timeless. Our skilled photographers have a keen sense of composition, lighting, and storytelling, resulting in artistic images that you will cherish for a lifetime.
Preserving the Magic of Your Carlow Wedding
Your wedding day in Carlow is an extraordinary milestone in your love story. I am honoured to preserve the magic of this special day through our photography services. Contact me today to discuss your Carlow wedding photography needs. Let me capture the timeless beauty and emotions of your wedding in the enchanting locations of Step House Hotel, Borris House, Mount Wolseley Hotel, and the Lord Bagenal Hotel.
Step House Hotel:
Nestled in the picturesque village of Borris, Step House Hotel exudes charm and elegance. This beautifully restored Georgian house offers a unique setting for wedding photography. From the stunning architecture to the lush gardens and intimate interiors, every corner of Step House Hotel provides a romantic backdrop for capturing your love. This is ideal for creating unforgettable images.
Borris House:
As one of Ireland's most historic houses, Borris House is steeped in rich heritage and offers a captivating atmosphere for your wedding portraits. The grandeur of the house and its exquisite gardens provide endless possibilities for creating stunning images that reflect your love and the timeless beauty of this remarkable location. Our skilled photographers will take advantage of the unique features of Borris House to craft images that tell the story of your wedding day.
Mount Wolseley Hotel:
With its elegant surroundings and breathtaking views, Mount Wolseley Hotel is an idyllic venue for wedding photography. The beautiful gardens, picturesque lake, and stunning architecture offer a range of backdrops to capture both intimate and grand moments of your special day. Our experienced photographers will work with you to find the perfect spots within the hotel's grounds to create images that are as unforgettable as your love.
Lord Bagenal Hotel:
Nestled on the banks of the River Barrow, the Lord Bagenal Hotel is a truly romantic setting for your wedding photography. The hotel's riverside location provides a picturesque backdrop for capturing the essence of your love against the natural beauty of the river and its surroundings. From the elegant interiors to the scenic outdoor spaces, our photographers will expertly compose shots that showcase the beauty and joy of your wedding day.
Gallery of Carlow Weddings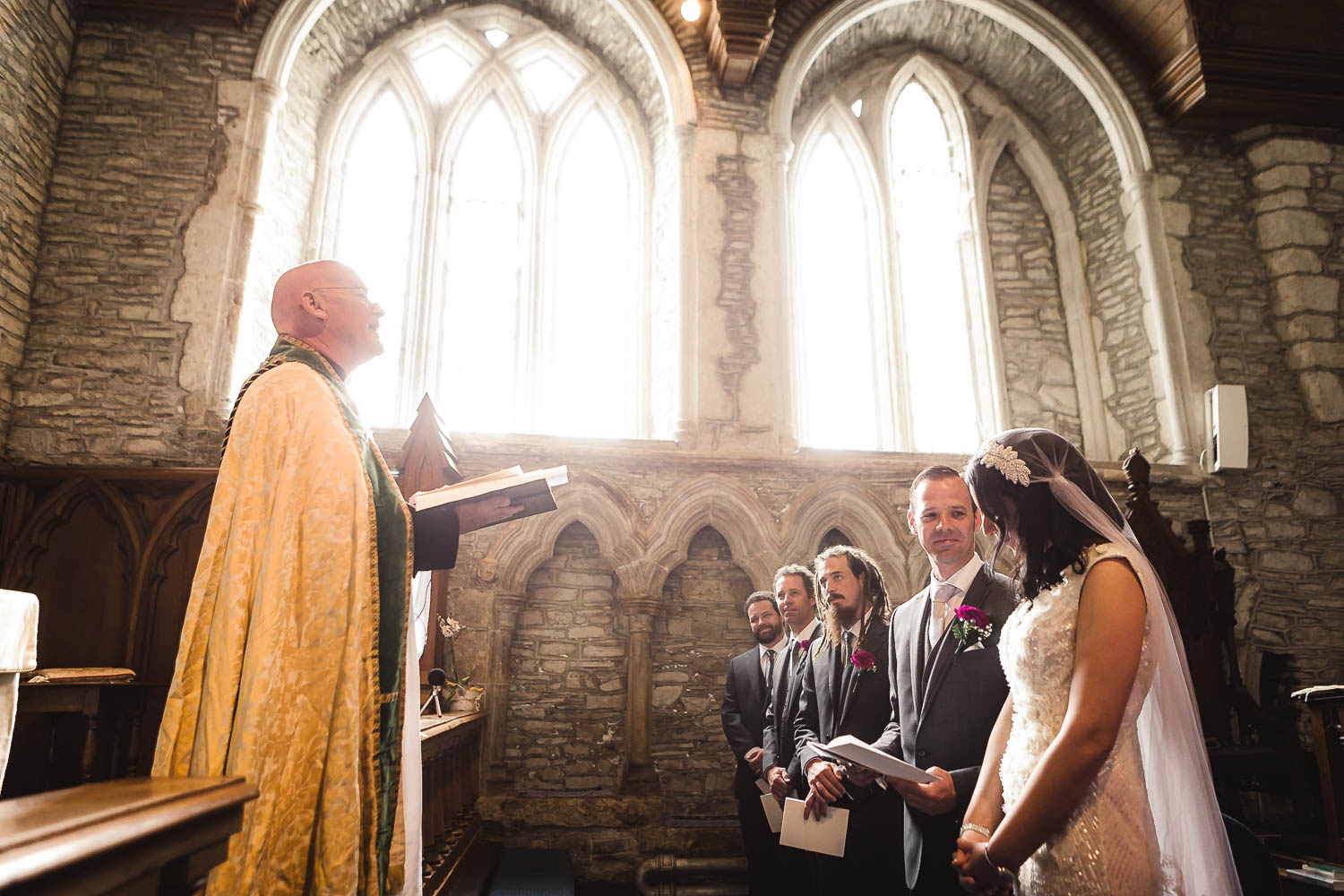 Carlow Wedding Photography Stories