Cliff at Lyons Weddings
Cliff at Lyons weddings: The venue, set in rural Co. Kildare is only a 25-minute drive from Dublin. It's an ideal location for civil ceremonies and wedding receptions for couples looking to celebrate their day in picturesque rural surroundings. I've only been here a handful of times, but it's left a lasting impression on me.
When you enter the estate, you're immediately greeted with greenery and water features throughout. The path leads up to the reception where guests can grab light meals out in the courtyard.
The first time I was there it was a gorgeous sunny day. It reminded me of a Mediterranean villa. It's one of Irelands' best-kept secrets. Well worth a look if you're still hunting for the perfect venue.
About Cliff at Lyons
Shackleton Mill is a spectacular double-height space with a seating capacity for up to 130 banquet guests. It can accommodate up to 200 guests at a civil ceremony with its cascading waterfall as a tranquil backdrop. The room's paneled walls, offset by a soft and relaxing palette of neutral shades. The dramatic 17th-century fireplace and soothing sounds of the waterfall add to the uniqueness of the room.
The Courtyard features a dovecot – home to four pairs of white doves. An extra special fairy tale element to a bride and groom's big day. The Courtyard is home to a spectacular fireplace and special snug area which is a popular meeting area for wedding guests.
Shackleton Apartment, a lavishly decorated bridal suite, is available to the newlyweds on their wedding night. Its rustic interior and the remarkable four-poster bed are classically styled. This is the perfect idyllic setting to start their journey as a married couple.
Guest Room Accommodation
Their accommodation can sleep up to 80 guests in their 39 on-site suites and cottages beside the lake and Oratory. They are flexible in their approach, tending to your every need from the start of the planning phase till the last guest leaves your wedding.
Every detail of your wedding day is planned to perfection. They will tailor every aspect of the occasion to your needs, with custom quotations that will be based on your individual requirements.
Official Website: www.cliffatlyons.ie
Gallery of Cliff at Lyons Weddings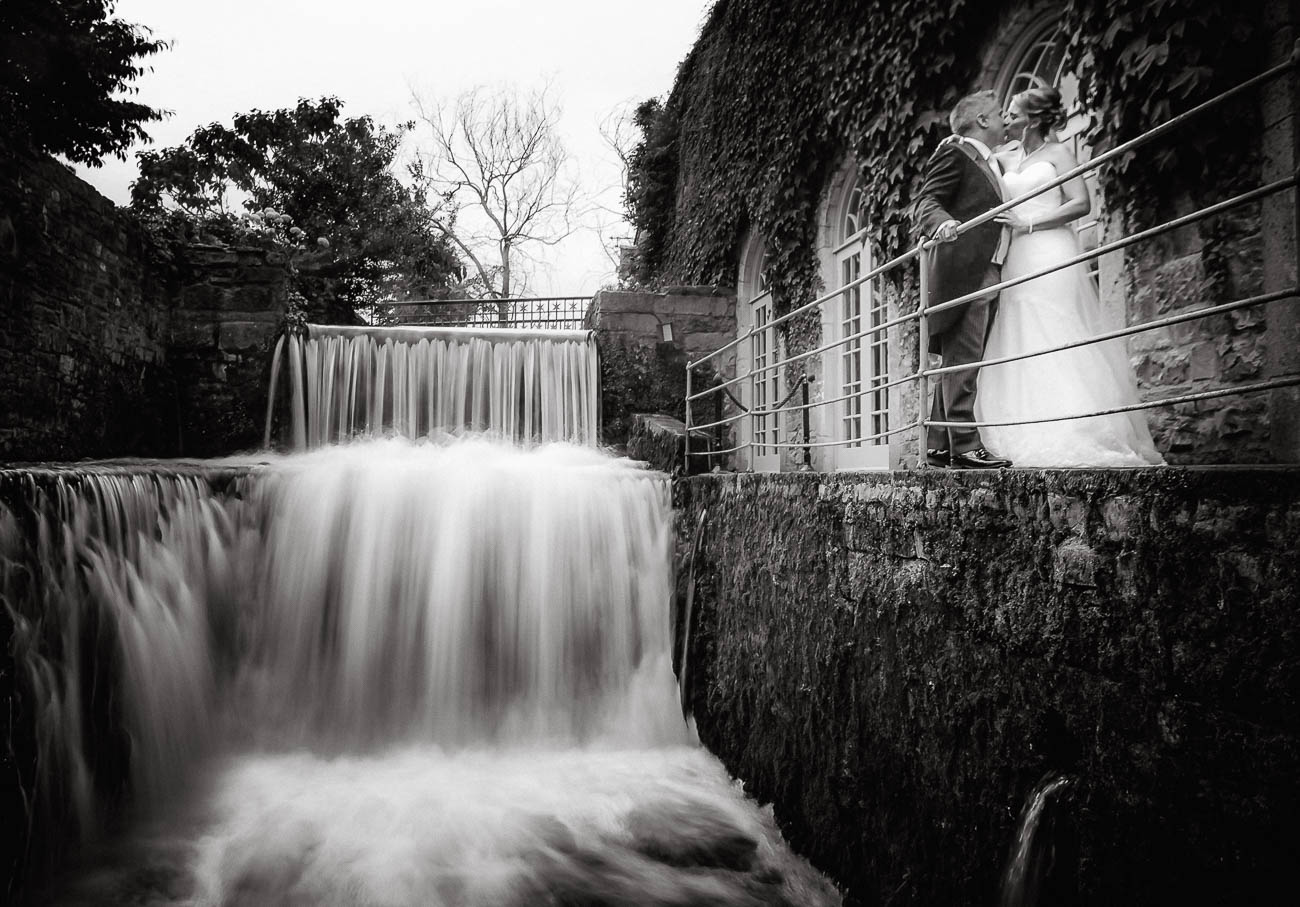 Cliff at Lyons Weddings Stories