Small & Large Businesses/Products
Great images help sell your products through E-commerce or printed Catalogue
Displays and Banners
Web redesign images
Our Product Photography service caters to companies with High-end items such as Jewellery requiring images of the highest standards. With our specialized macro system and lighting, we create images that help sell your products!! Lighting is the key to getting the right look for your product. We have years of experience in creating images for companies and look forward to working with you. Controlling the Lighting and reflections are a tricky business, and is key to getting the product looking its best. We access what is needed ahead of time to create the right look for your items.
We work from our studio in Citywest, Dublin or we can call out to your location and photograph there.
Nike
Bedra – Jewellery
B&G
CocoBo Chocolatiers
Nike
Promozoo
Tocana
Applegreen Service Stations
Coco Bo
Helping to sell your products
When our clients hire us to handle their product photos, we gather some info first to plan the photo shoot.
What lighting is needed?
What kind of background is needed to best show off the product according to where the photos will be used ie. Catalog or online (Amazon shop, etc). See also Catalogue Photography
Will the product have a reflective surface which will require special attention when photographing them.
Is a neutral background needed, luxurious or high key white background?
Once established we can best quote according to how much work is needed to photograph the product and edit the images. High-End items such as jewellery require more attention to detail, as clients of these retailers are more discerning when purchasing these types of products. Please visit our Jewellery Photography for more info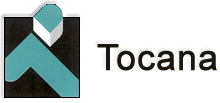 Many of our products are produced using clear materials , so they are very difficult to display photographically. Viv came up with some innovative ideas and produced an excellent set of photographs. We will certainly use again and no hesitation in recommending to any potential customer.